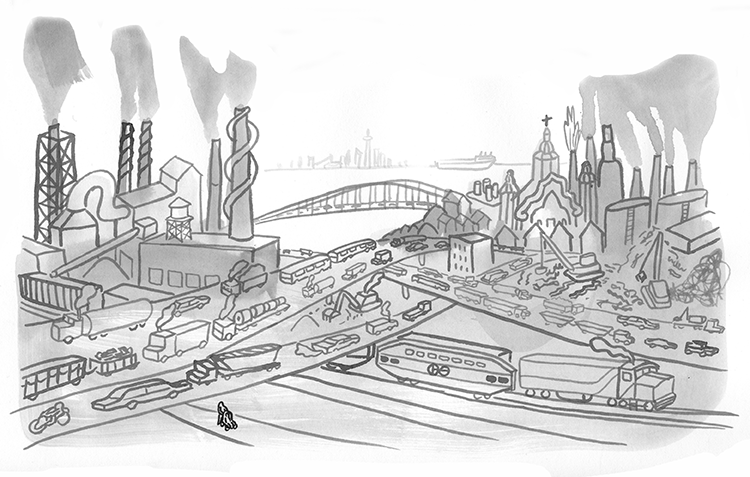 Sylvia Nickerson is an artist, illustrator and storyteller. After working in freelance illustration 2003-2014, her practice has expanded to include community and comic arts. Her illustrations appear in The Globe and Mail, The National Post, The Boston Globe and The Washington Post, as well as in literary and commercial magazines in Canada and the United States. Her comics have been published in The Anvil, Raisethehammer.org, and carte-blanche.org.
Creation is her first full length book. Three of seven chapters are complete.
Sylvia is part of the Hamilton-based art collective Casino.
Apart from art and illustration, Sylvia has worked as a historical researcher. Some of this work can be found here.