---
ALL WE HAVE LEFT IS THIS | ISBN 978-1-7753233-0-3 | 2018| $25 | 108 pp | full colour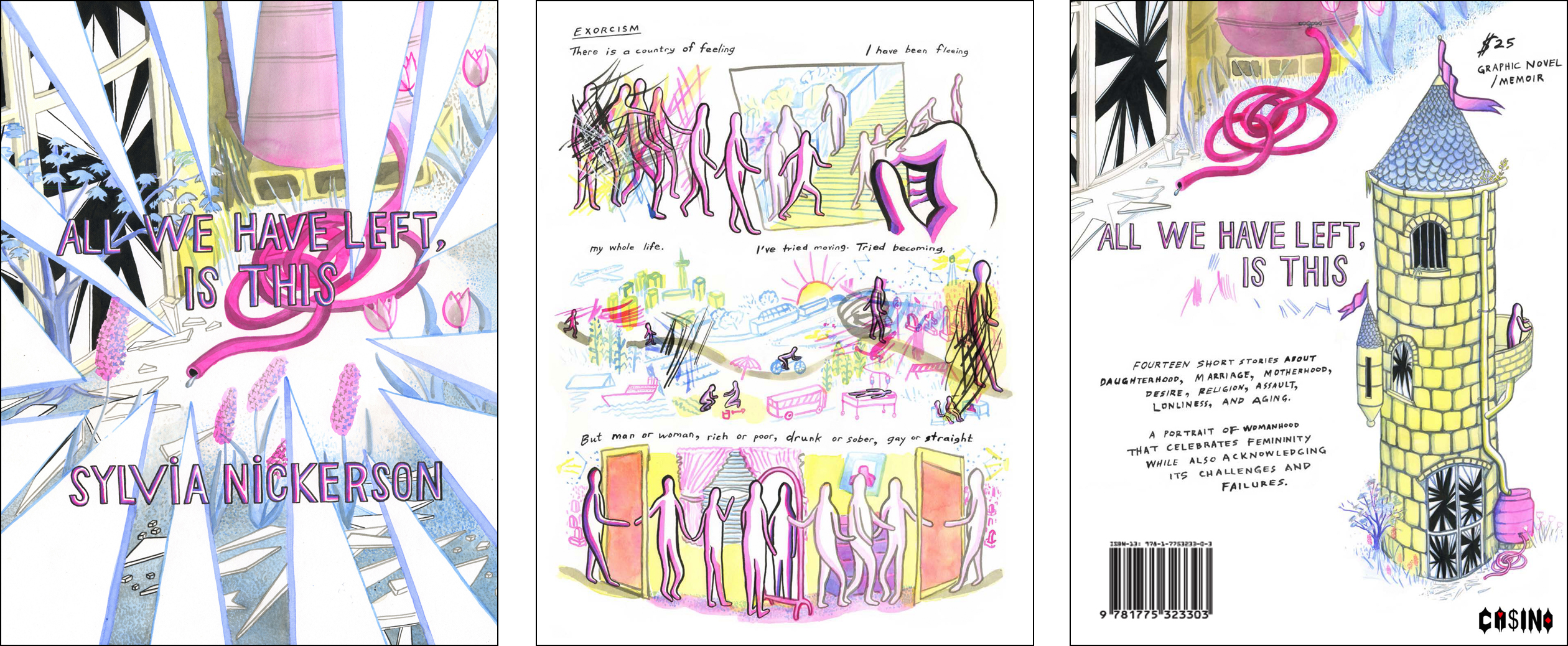 A collection of fourteen short stories about daughterhood, marriage, motherhood, desire, religion, assault, loneliness and aging. A portrait of a woman that celebrates femininity while also acknowledging its challenges and failures.
I am debuting this book at the Toronto Comic Arts Festival in May 2018, and at Hamilton's Feminist Zine Fair. After that it will be available at Hamilton location Mixed Media (James Street North), at The Beguiling in Toronto and available mail-order through my store.
---
CREATION: THE FIRST THREE CHAPTERS | ISBN 978-1-7753233-1-0 | 2017| $25 | 78 pp | black & white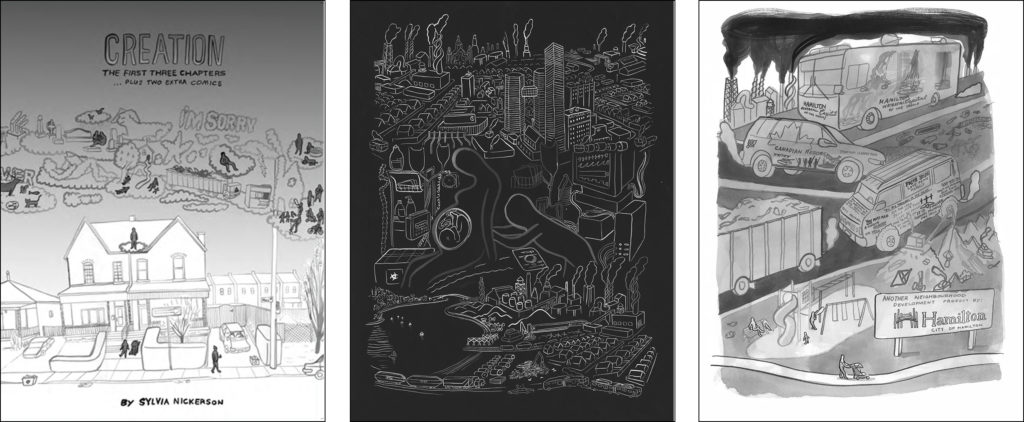 When the poor and homeless get missing and murdered off the streets her city, sinister forces are at work behind the "trendy downtown living" promoted by local developers and politicians. Creation explores the undersides of gentrification and parenthood through this story about an artist, her son Toby, an unnamed homeless man, murder victim Nancy and city district of Beasley, where death, motherhood, pollution, poverty and violence are all interconnected.
"Juxtaposing the gentrification of Hamilton with the author's new motherhood and changing career, Creation is as ambitious and bold an experiment in autobiography as anything published this year. Rarely are personal issues of motherhood, regret and missed opportunities handled so deftly. Contrasted with the eyewitness account of a city experiencing its own painful transition, this is among the most promising debuts in Canadian comics this year." — 2018 Doug Wright Awards
First released in a limited small-press edition of 100, Creation: The first three chapters (a second small edition) can be purchased at Hamilton location Mixed Media (James Street North), J. H. Gordon Bookseller and The Beguiling in Toronto and through my store.
Notices, Reviews and Features:
Nominated for 2018 Pigskin Peters' Award (Doug Wright Award for best Canadian cartoons and graphic novels)
McMaster University's The Silhouette
Hamilton's Arts Blog Critical Superbeast
"Creation" artist talk on Casino Artspace Vimeo
Also check out my Instagram feed where I've been sharing frames from the book.
---