CREATION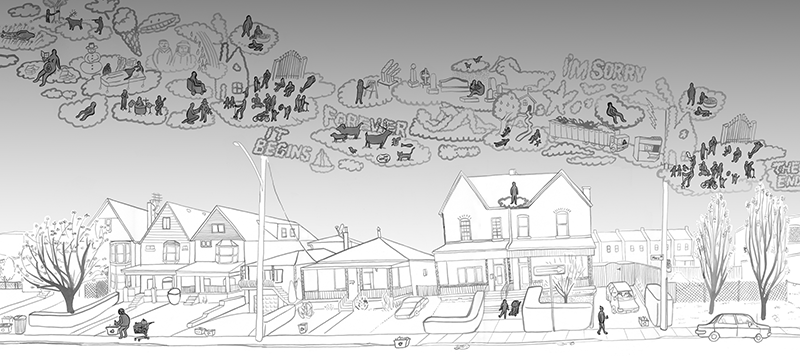 Creation is a comic book exploring the character of community and the possibility for transformation. Seven chapters explore the narrator's relationship to her child, to a middle-aged man who has become homeless, to a woman who becomes a murder victim, and to the city of Hamilton itself, whose neglected district of Beasley is, along with the narrator, the main character of the book.
Featured in The Hamilton Spectator and McMaster University's The Silhouette, part of the book has been released in a limited small-press edition of 100. Copies of Creation: The first three chapters plus two extra comics can be purchased for $25 at various Hamilton locations: Mixed Media (James Street North), Epic Books (Locke Street), Bryan Prince Bookseller (Westdale Village), and J. H. Gordon Books (International Village).
It can also be purchased at the York University Bookstore on the Keele Campus of York University and at The Beguiling in Toronto.