I was artist in residence at the Art Gallery of Hamilton during onset of the COVID-19 pandemic. The exhibition was delayed but opened on 22 August, 2020. The art installed changed because of the pandemic. Rather than being a participatory exhibit as originally planned, the show became more static. I installed a large sculptural project called "Dark Mirrors."  The exhibition closed in October of 2021.
Here are some installation shots: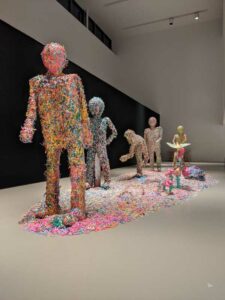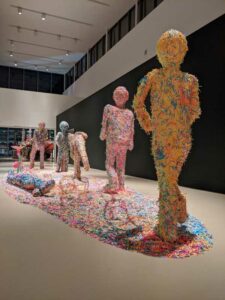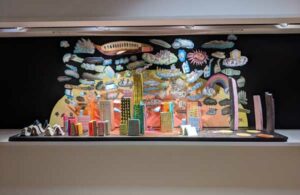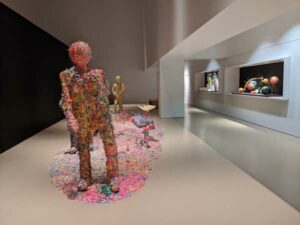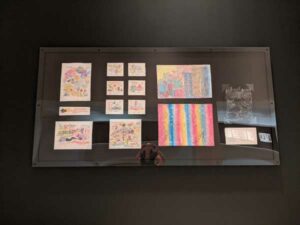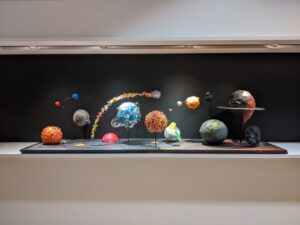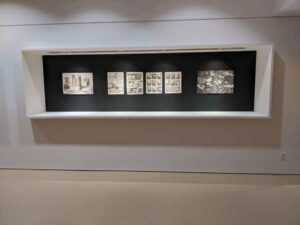 Included in the exhibit are some videos made by community members. They are shown on this screen in the gallery space. Aimee Burnett made two videos, one about the Creation project, and one about the ideas inspiring the future book I hope someday to write, Dark Mirror. A video was also included that I collaborated on with Luke Mistruzzi and the Women's Housing Planning Collaborative about precarious housing for women in Hamilton. You can watch this videos below:
Thank you to Eileen Reilly for taking the pictures of me in my studio that the AGH used to promote the show, which she did as part of her Creative Women of Hamilton series.