---
With the Women's Housing Planning Collaborative and the Social Planning and Research Council I worked with a group of women, comprised of social workers, advocates and people who speak from having experienced precarious housing or homelessness, to produce a site of reflection and education on the subject of women's homelessness in Hamilton.
The design was inspired by art work and poetry the women shared about their experience, as well as direct quotes from upwards of fifty women who participated in a study about the issue. The committee provided statistics about unstably housed or homeless women in the city, which we also included in the design. The site of our installation is a sculptural "weather station", an urban intervention by a community member intended to become a tool to teach kids how to monitor the quality of their air and environment in the lower city.
The weather station itself is an unusual creation made of pipes from former industrial use. Because the Women's Housing Planning Collaborative sees the weather as hugely impactful on the homeless condition, it made sense to add another dimension to the weather station and its intended educational purpose.
Over two day of painting, we managed to turn what had been a neglected back alley site into a quiet memorial.
Check out howstheweather.ca, the site where the Women's Housing Planning Collaborative post the statistics, public service announcements and news releases about this issue. I found working on this project rewarding and the women I met inspiring. You can check out the site itself in Gallery Alley, between Cannon, Mary, Robert and Elgin Streets in downtown Hamilton.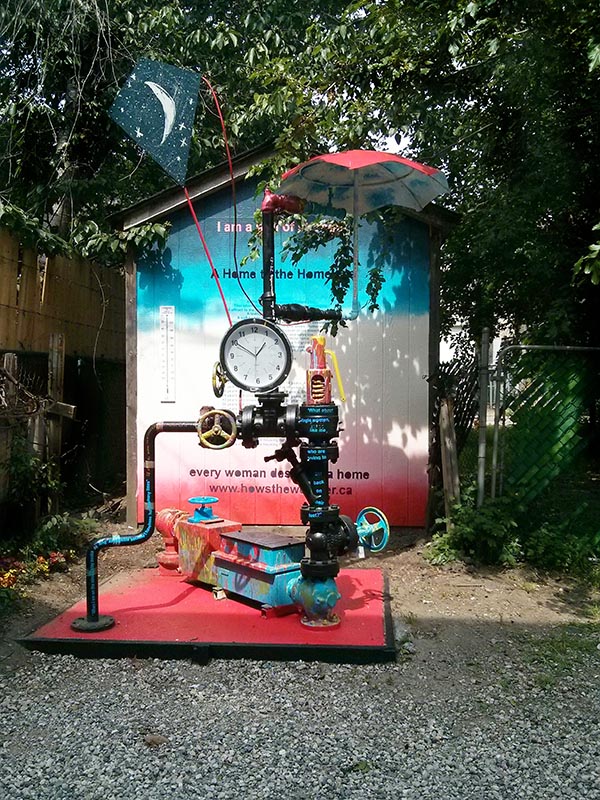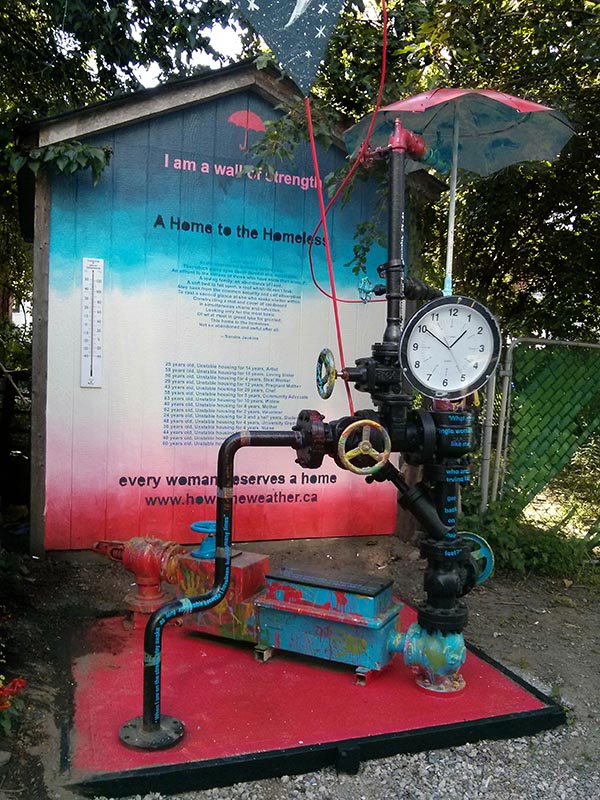 ---