---
sylvia nickerson
cell: (+1) 905-730-3288
email: sylvianickerson@gmail.com
insta: sylvianickerson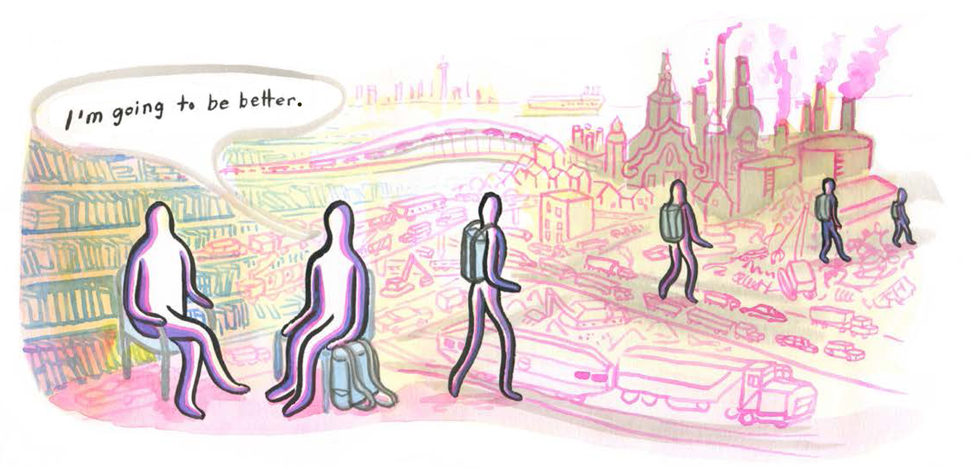 Grants & Awards: Canada Council for the Arts (2021), The Nipper Doug Wright Award for best emerging comics talent (2020), Hamilton Arts Awards for Visual Arts (2018), Doug Wright Award for Canadian Cartooning (nominated 2018, 2019), Ontario Arts Council (2017), Hamilton Arts Enrichment Fund (2017), Hamilton Arts Award for Community Arts (nominated 2014), National Magazine Award in Illustration (nominated 2012), Gold Medal from Dog Writers Association of America Best Series Illustration (2009).
Past client list: Washington Post, The Globe and Mail, The Boston Globe, The National Post, The Dominion, Town Media, The Utne Reader, Briarpatch magazine, THIS Magazine, The Literary Review of Canada, The Coast, Carousel, The New Quarterly, Book and Periodical Council of Canada, The Local Cafe, Brott Music Festival, Sustainable Solutions Group, University of Toronto, Rogers Media, Catherine Manoukian Violin, Palgrave Macmillan, MORE Magazine, Cambridge University Press, City of Hamilton, VIBE Arts, Center[3] for artistic and social practice.
This year someone built a profile for me on Wikipedia! Check it out here.
---